St Mary's Cathedral, Dalby Way, Coulby Newham ,
Middlesbrough. TS8 0TW.
parishpriest@stfrancisacklam.co.uk
Contact : The Cathedral on 01642 597750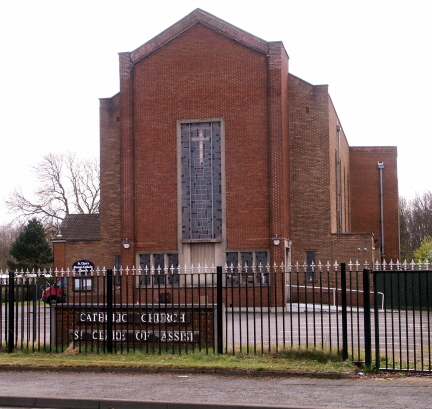 The churches of St. Francis Parish, St.Francis' & St. Clare's,
are being serviced by the clergy of St. Mary's Cathed
Monsignor Gerard Robinson
Covid – 19 Guidance – November 2020.
On the 4th November 2020, Parliament passed into law
The Health Protection (Cornavirus, Restrictions) (England)
that came into force on the 5th November to 2nd December 2020.
These regulations preclude gatherings for communal worship, including the celebration of Mass, baptisms and weddings.
We are allowed to open for Private Prayer
and any Funerals that may occur (30 only to attend):
We will open the Cathedral every Monday 12 midday – 1pm and every Friday 12 midday – 1pm
for Private Prayer with Exposition.
From the 5th November until the 2nd December both St Francis and St Clare's Churches will be closed until further notice is given by me. We are back to where we we're during the last lockdown.
We will continue to live stream our 10am daily Mass from the Cathedral, and every Monday and Friday for 12midday till 1pm , the Cathedral will be opened for Private Prayer with exposition. We are unable to have any public prayer services in any of our Churches, except for Funerals, where we will only be able to accommodate family up to 30 people socially distanced.
If there is any change in thinking, or from the Government guidelines, I will update on the website. I will still put together a newsletter for each week.
If there are any concerns or worries, please do not hesitate to contact me, 01642 597750.
Mgr Gerard Robinson
During the 4 week lock-down,
& w
hen new information becomes available:
this web site will be checked and updated circa 4-6pm