Sacrament Information
General Information
BAPTISM:

Baptism is celebrated on Sundays at 12.15 pm by prior arrangement with a member of the clergy team.

Parents wishing to have their child baptized need to complete and return a 'Baptism Enquiry Form', obtainable from either presbytery.

'Preparation for Baptism' is organized by
Monsignor Gerard Robinson
. This preparation is for both parents and godparents together.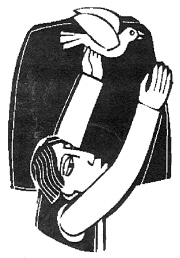 FIRST HOLY COMMUNION:

St Clare's RC primary school is the parish primary school and Trinity Catholic College is the parish's secondary school which are now part of the new St Hilda's Catholic Academy Trust. The children are prepared for First Holy Communion by Mary Shipley and a member of the clergy team via
Monsignor Gerard Robinson
- with the full co-operation and support of the schools and parish.
CONFIRMATION:

Bishop Drainey usually celebrates the Sacrament of Confirmation in various parishes of the Middlesbrough Deanery between Easter & the Feast of Pentecost each year. Parishioners who wish to be confirmed will
be asked to enrol in the Parish confirmation Preparation Programme during the season of Lent. Parishioners who are in Year 9 of secondary School and any adults will be invited to apply via announcements in the Parish Newsletter.
MARRIAGE:
Marriage preparation is arr

anged by
Monsignor Gerard Robinson
. At least six months' notice is required. Many couples often book up to two years in advance.